22' Schooner Saturnina
Similar Designs
About the Plans
Construction Method and Materials:

Sheathed-strip planking over plywood bulkheads, carvel planking on steamed frames option.

Number and Type of Drawings:

Lines and Offsets,
General Construction,
Full Size Construction Details,
General Arrangement,
Sail Plan, and Spar and rigging plan.
 
Designer's Comments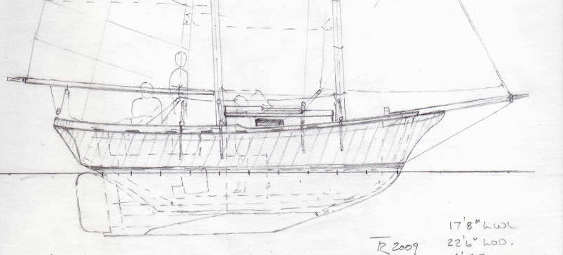 More burdensome than the 2303, this full keel schooner is modeled on the small commercial coasters used on both coasts of North America in the late 1800's.  Her rig has been simplified and updated to suit the small size. Named after one of the Flat-top Islands near Silva Bay, she is one of several small boats designed to be built at the Silva Bay Shipyard School by a team of students.